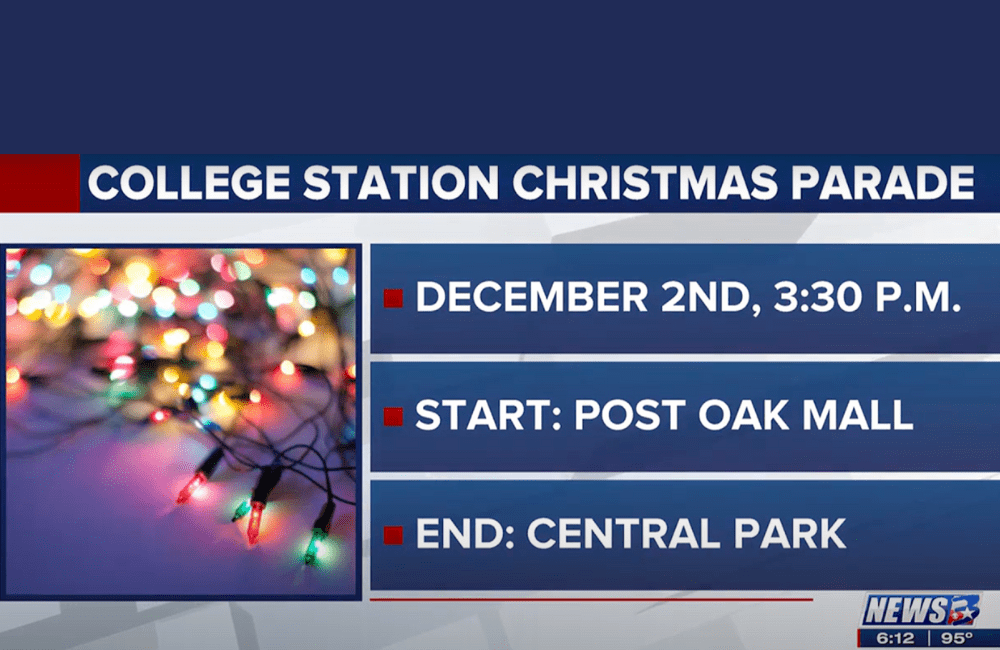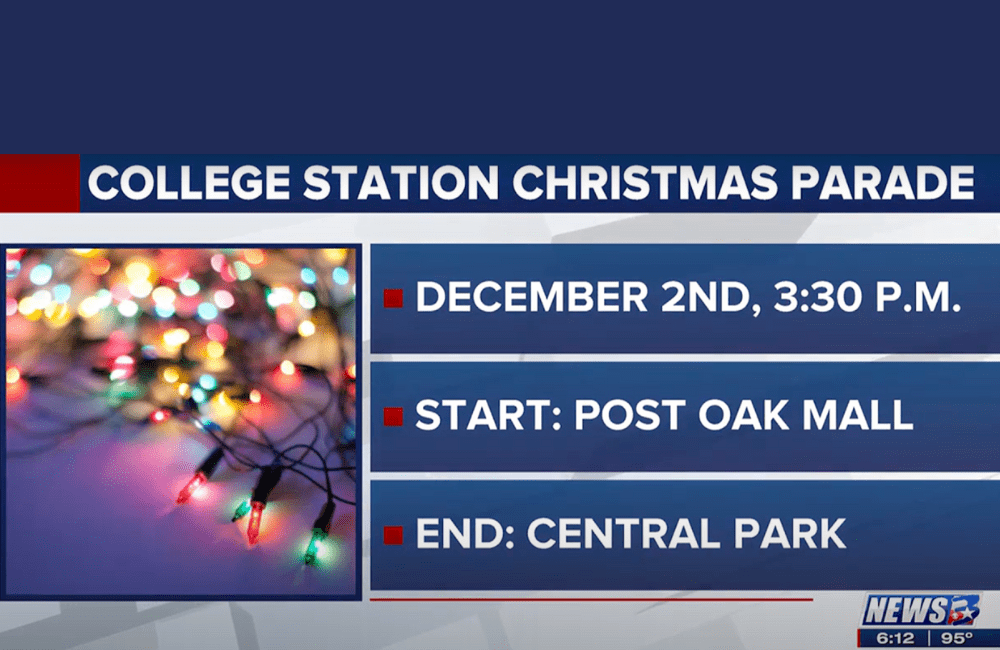 Photo credit to YouTube and KBTX.
No one can keep Santa away on Christmas Eve, and medians are not going to stop College Station's Christmas Parade.
While the jolly red man's route has never changed, the parade is taking a new direction this year. The December 2nd parade will now launch at 3:30 PM from Post Oak Mall, journey past Wolf Pen Creek Park, and finish at Central Park. It's caused a lot of buzz that's sure to be drowned out by holiday carols and cheer.
The exact route is as follows:
Depart from Post Oak Mall.
Travel west along Holleman Drive.
Take a left turn onto Dartmouth Street, then proceed south.
Turn left at Krenek Tap Road and travel east.
End at Stephen C. Beachy Central Park.
Originally the parade traveled from Texas A&M to Texas Avenue and into Bryan, but this was cancelled by organizers. Unfortunately, the new medians along Texas Avenue have halted the traditional route after 93 years of holiday fun. Participation is completely free. Volunteers are welcome and appreciated – you can sign up online by clicking here.
The city's annual Christmas in the Park celebration is planned for Central Park, making it the perfect final stop.